Inbound Web Design Service
Build your own digital asset that converts
Are you ready for your brand new website? Talk to Us
Our Approach
"Good website impresses, great website converts"
We believe that designing a website is not either art or science, but a combination of both. Below are core principles that we always keep in mind in order to ensure that your websites will provide great values in every aspect.
01
Custom-made Design
Your website will be custom made. Our design process starts with your business goals and users needs so there will only be one "Your Website" in the world.
02
User Driven
We build the website that works for your users. 99% of the design decisions are based on them, not us.
03
Beautifully Crafted
Typography, Color, Size, Styles, Spacing and Others…. Every Detail Matters. 'Beautiful' is subjective but we assure that all the details will be beautifully crafted and aligns with your brand identity.
04
Conversion Focused
We build your website for conversion. Apart from being beautiful, your website will also be your lead generation machine.
05
SEO Optimized
Your website will be built with best SEO practices in mind. There will be no page left unoptimized.
06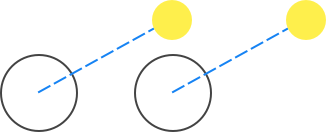 Design for Growth
Your website will grow as you grow. It will always be up to date and ready for scale.
We make it hassle-free so that you can focus on your business
Hosting
Benefit from the world-class cloud platform
Security
Your Website security is our priority and it will be backup daily
Support
You will never be left in the middle of the sea
Training
Training session is included to help your team on board
* Management & Maintenance fee Applied after the first year.
"We build your website that aligns with your brand and your Inbound Marketing Strategy"
The above explanations are too conceptual?
Our services involve…
Prototyping and user testing
Are you ready to own a website that works?
Tell us a bit about yourself and your business so that we will understand more about your needs and goals
We will get back to you shortly